Una storia complessa
Sasuke Uchiwa è un potente ninja del villaggio nascosto di Konoha. Fa parte del famoso clan Uchiwa ed è attualmente uno degli ultimi 2 sopravvissuti di questo clan con sua figlia Sarada Uchiwa, la cui madre non è altro che Sakura Haruno, ex compagna di squadra di Sasuke. La sua ex squadra chiamata "Squadra 7", guidata da Kakashi Hatake, era composta da Sasuke, Sakura e Naruto, l'attuale Hokage del villaggio.
Possiamo dire che Sasuke è l'Hokage dell'ombra, assicura la sicurezza e la protezione di Konoha fuori dalle mura mentre Naruto protegge e gestisce il villaggio dall'interno, una perfetta complementarità tra questi due migliori amici. Questo è il motivo per cui trascorre pochissimo tempo a Konoha, anzi è spesso in missione fuori dal villaggio, e questo a scapito della sua vita familiare.
Ha un rapporto speciale con sua figlia a causa della sua assenza, è abbastanza distante e freddo con lei e non mostra necessariamente il suo affetto per Sarada. Inoltre, bisogna sapere che nella saga di Boruto, è il sensei del figlio di Naruto, Boruto Uzumaki, al quale insegnerà una delle famose tecniche del padre, il Rasengan.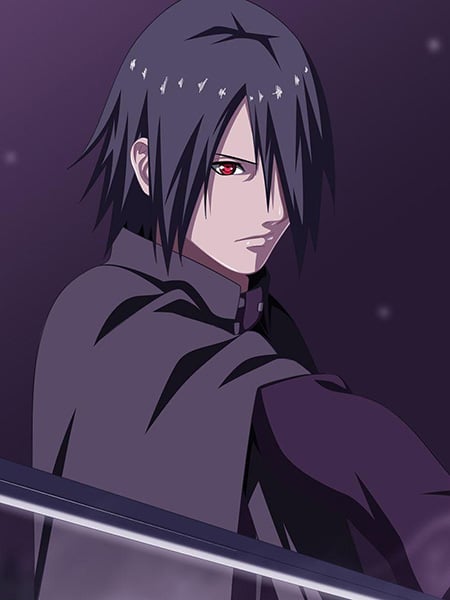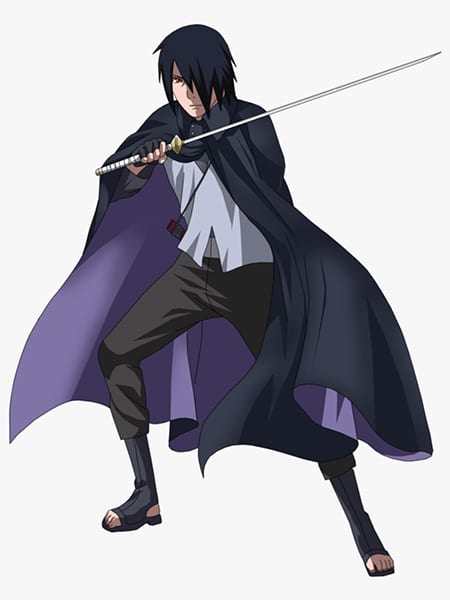 Un nuovo ruolo
Su questo POP, Funko mostra Sasuke Uchiwa nella saga Boruto: Naruto Next Generations, alcuni anni dopo la quarta grande guerra degli shinobi. Vediamo Sasuke con i capelli più lunghi, che nascondono parte del suo viso, più precisamente il suo Rinnegan, il Dôjutsu più potente che esista e l'evoluzione finale dello Sharingan. Lo vediamo vestito in modo piuttosto sobrio, una camicia bianca e pantaloni neri il tutto coperto da un mantello nero attaccato al colletto. Sasuke tiene una spada nella mano destra e possiamo anche notare che non ha il braccio sinistro. Infatti, durante il suo ultimo combattimento contro Naruto nella valle della fine, entrambi hanno perso un braccio durante il loro ultimo devastante attacco.
Funko Bourto Pop Animation Vinyl Figure | Sasuke Uchiha
Funko delivers a fun - and funky - stylized look to all your favorite pop culture licenses! From blockbuster movies and awesome animation, to terrific television shows and pulse pounding video games - there's an adorable collectible Pop! vinyl figure just for you!
+