Eroina con l'arco di ghiaccio.
Ashe è una delle eroine giocabili in uno dei più famosi videogiochi online: League Of Legends. In questo gioco, i giocatori devono formare squadre di cinque per conquistare un'arena prima della squadra avversaria. Ashe è il capo della più grande tribù del Freljord, gli Avarosan, che ha conquistato quando le è stato dato l'arco di ghiaccio magico da Avarosa, la regina di un tempo. Questo arco le ha dato una serie di poteri come la capacità di evocare frecce di ghiaccio puro. Il sogno di Ashe, sin da quando era molto giovane, è quello di unire tutte le tribù del Freljord.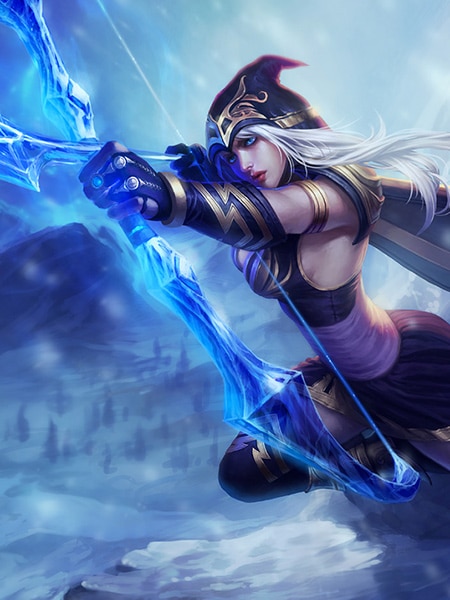 L'elfo di League of Legends
Per Ashe, troviamo naturalmente questo stile chiaramente elfico di ispirazione. Indossa bene questo completo blu e oro con motivi molto finemente rappresentati, composto da un abito, leggings e un lungo mantello abbinato. Tiene tra le mani il famoso fiocco antigelo, ben rappresentato in una plastica blu trasparente. Il suo viso è molto semplice, ma troviamo i suoi caratteristici capelli bianchi in parte nascosti sotto il suo bel cappuccio appuntito, che si abbina al resto del suo vestito.