Il presidente del club
Clay Morrow è uno dei personaggi centrali della serie televisiva americana Sons Of Anarchy. La storia si svolge in California, nella città fittizia di Charming nella contea di San Jose. Clay Morrow è il leader del club di motociclisti Sons Of Anarchy che governa la legge in questa città afflitta dalle guerre per il territorio dei trafficanti di droga. Sono entrambi temuti e rispettati dalla popolazione, ma le decisioni di Clay creeranno tensioni anche all'interno del club, soprattutto con il suo vicepresidente Jackson Teller.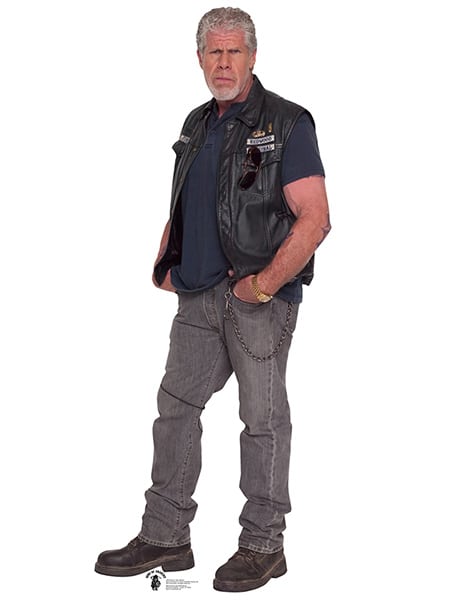 Il capo con la barba bianca
Clay ha un classico look da motociclista con i suoi jeans azzurri, gli stivali neri e la camicia in denim abbinati. Inoltre, indossa una giacca senza maniche con il suo famoso stemma "redwood original". All'altezza della cintura, indossa una catena d'argento per il portafoglio. Per la testa, troviamo i suoi famosi capelli bianchi e la sua barba abbinata. Infine, naturalmente, indossa i suoi caratteristici occhiali da sole.
Funko 3841 POP Vinyl Sons of Anarchy Clay Morrow
I Funko Pop sono riproduzioni stilizzate di personaggi iconici di film, serie televisive, serie animate, fumetti, videogiochi e tanto altro
Le riproduzioni misurano circa 10 cm, ma esistono anche versioni over-sized
Il prodotto viene venduto nella window box originale
+