Il vicepresidente del club
Jackson "Jax" Teller è uno dei protagonisti della serie televisiva americana Sons Of Anarchy. Racconta la storia di una banda di motociclisti che cerca di far rispettare la legge nella città fittizia di Charming, in California. Jackson Teller è il vice presidente di Sons Of Anarchy. Con il passare delle stagioni, le tensioni tra lui e il presidente del club Clay Morrow aumenteranno rapidamente.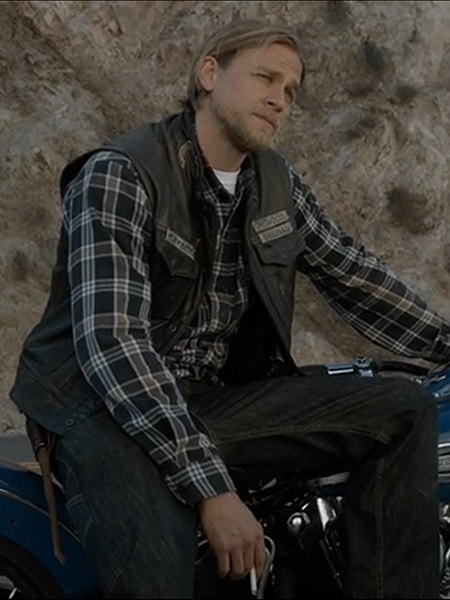 La generazione più giovane prende il sopravvento
Come gli altri personaggi della serie, Jax ha un look da motociclista classico ma troviamo i pochi elementi che rendono speciale il suo stile. Così possiamo trovare quei blue jeans con una felpa abbinata e scarpe da ginnastica bianche al posto dei soliti stivali neri da motociclista. Sulla testa, troviamo i suoi capelli biondi medio-lunghi e il suo caratteristico pizzetto.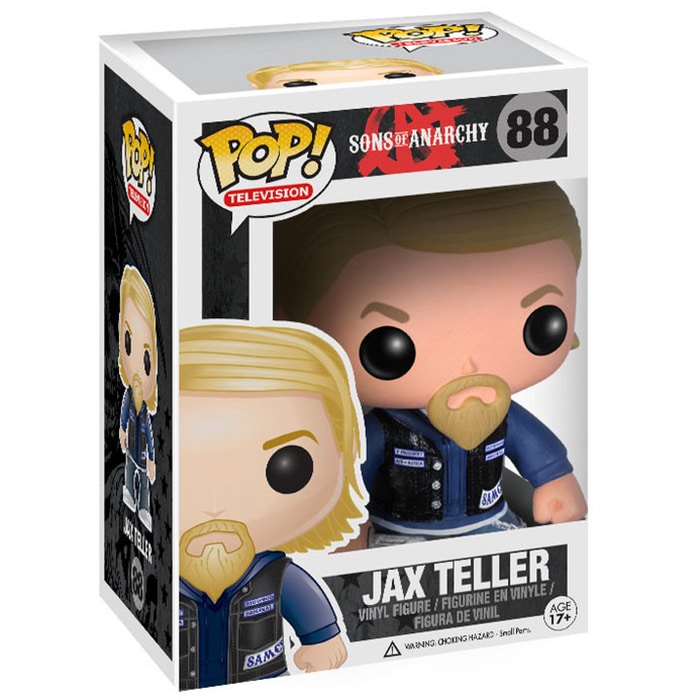 Funko 3840 POP Vinyl Sons of Anarchy Jax Teller
You cant ride through this world alone, so make sure you always have Jax Teller as part of your crew. Perhaps your crew doesnt hit the asphalt so much as it hits the keys, but the Sons of Anarchy POP Television Jax Figurine is perfect riding through your day at the office. The vinyl figurine measures 3.75 inches tall and features all the details that makes Jax recognizable. With his cut over a blue hoodie with knife in hand and his kicks looking bright white as usual. Show youre serious about SA
+